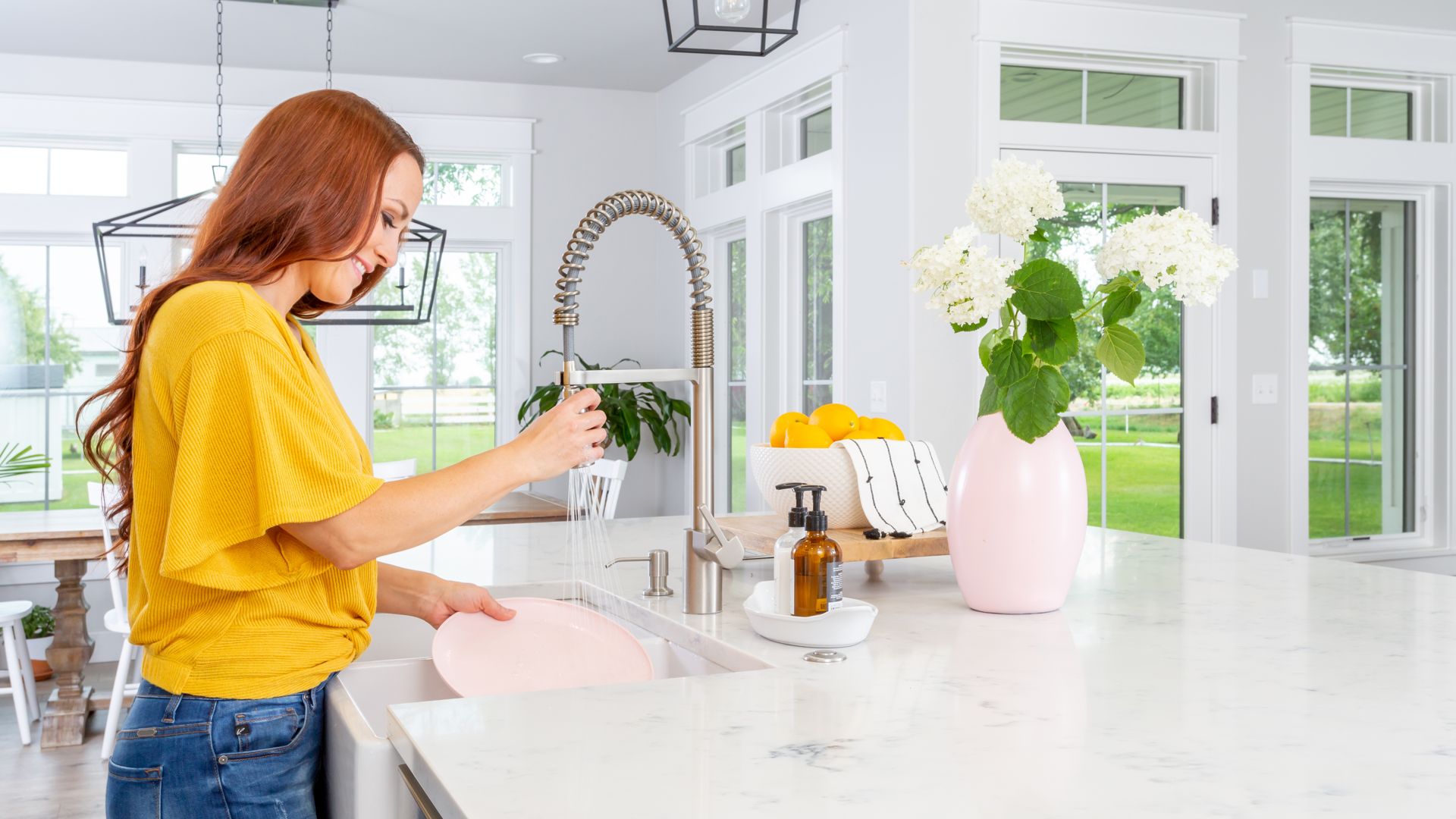 Plumbing Services Delivering Service Beyond Expectations
Plumbing Services in Orem
40+ Years of Experience Serving Salt Lake & Utah Counties
Told Plumbing is a locally owned and operated business that has been providing residential and commercial plumbing services to the residents of the greater Orem area for decades. Our team of licensed and insured professionals is prepared to handle any plumbing issue you may be facing. We offer competitive rates and 24-hour support to ensure that you have access to the Orem plumbing services you need.
Contact Told Plumbing at (801) 810-1057 to schedule your plumbing service.
Prevent Plumbing Emergencies with Regular Maintenance
Don't wait for a plumbing emergency to strike before calling a plumber. Regular maintenance can help prevent costly repairs and ensure your plumbing system is running smoothly. At Told Plumbing, we offer comprehensive plumbing maintenance services to keep your pipes, fixtures, and appliances in top condition.
Benefits of regular plumbing maintenance include:
Early detection of potential issues
Prevention of leaks and water damage
Extended lifespan of your plumbing system
Improved water efficiency
Peace of mind knowing your plumbing is in good hands
Our experienced plumbers will thoroughly inspect your plumbing system, identify any existing or potential problems, and provide the necessary repairs or maintenance. Don't wait until it's too late - schedule a plumbing maintenance appointment with Told Plumbing today!
Our Services
How We Can Help You
When you trust Told Plumbing, you can know the job will be done right the first time.
Dependable Plumbing Solutions
Call (801) 810-1057 to schedule your plumbing service or contact us online.
Contact Us for Reliable Plumbing Services
When you are facing a plumbing problem, you need to work with a plumber who is qualified and who can provide you with the services you need. At Told Plumbing, our team of licensed and certified team has the training and experience to handle Orem plumbing services of all kinds. We can provide you with a written estimate of the cost of the plumbing services we provide.
Our Customers Say It Best!
Reviews & Testimonials
At Told Plumbing, your satisfaction is our priority! See for yourself what people have to say about working with us.
"Highly recommend"

Jeremiah was amazing, he knows his stuff. Our drain has not drained like this for years and years. I have used Told Plumbing before and will continue to use them.

- Steve L.

"Wonderful Service"

I had Brandon M over for an inspection. He was very thorough and extremely helpful. I asked him a lot of questions to learn more and he took the time to explain everything clearly.Thanks, Told Plumbing, for your excellent help!

- Mindy J.

"Couldn't Be Happier"

Al and his team are 100% hands down the most helpful and considerate business professionals in their field. Totally made sure we were taken care of. I can't thank Al enough!

- Bethann G.

"Thanks, Kelly!"

Kelly with Told Plumbing is incredibly professional and knowledgeable. He is friendly, efficient, and a great teacher. You can tell that he's been in the business for a long time. He quickly discerned the problem and explained why one of the copper pipes b

- Silver C.

"TOLD you are SO APPRECIATED!"

TOLD PLUMBING is the best contractor that I have had the pleasure of working with. I cant even begin to say thanks enough. Great to work with folks who do quality work, uses a quality product and stand by their service.

- Cindy N.

"5 Stars"

Brandon was quick and efficient in getting our leaky tub and broken garbage disposal fixed. Appreciate the honest assessment and would highly recommend!

- Roger B.

"Thank you, Told!"

Their communication was sharp and took the issue out of my hands. In just this one experience, I have high confidence in their proficiency and timeliness. Keep up the good work!

- Morgan Y.

"A great company!"

These people are honest and capable, some of the only ones in the valley that can install my specific type of water heater correctly which is compatible with my condo's heating system—other plumbers (my homeowner's warranty company plumber included)

- Travis T.

"Love Them!"

I was extremely impressed by Told Plumbing. They were very knowledgeable about their services and took time to explain everything to me. I love that they offer a free estimate because some others I called did not. They were thorough and got the job done. T

- Dan K.